The Plan: Around Sweden on a motorcycle 2018.07.26 - 2018.08.04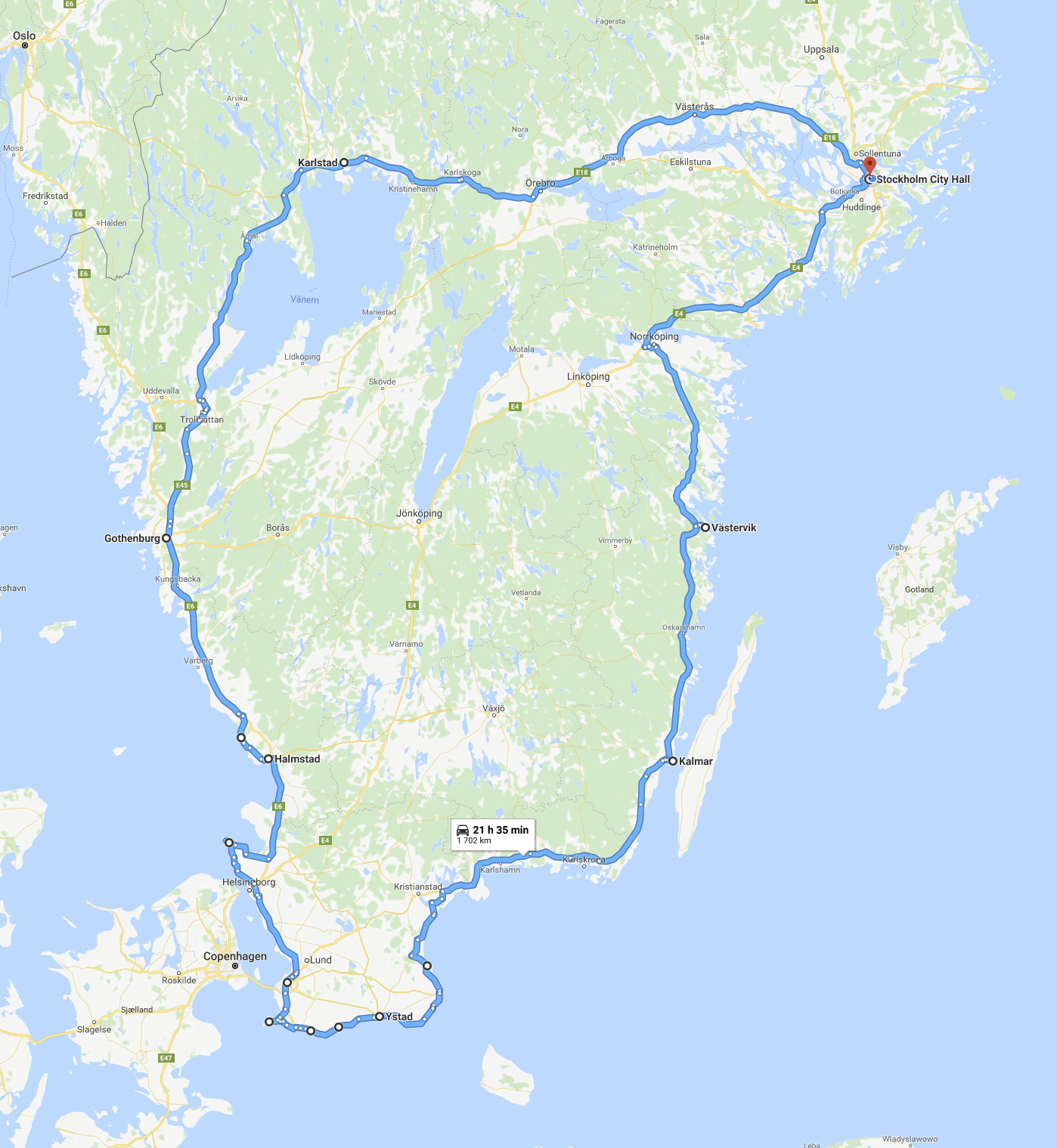 The summer is passing by and I have decided to go for a small motorcycle trip. After some planning it ended up being slighlty bigger than I expected. Here I provide brief description of the route.
I will be glad to meet local riders and not only. Let me know if you would like to ride with me a chunk of the road, join me visiting one of the attraction points, or just grab a coffee at a local cafe. Any suggestions regarding what to visit and where to ride through are welcome.
The route I drive through and the places I visit may change due to weather, road conditions, people I meet, or just because of my mood.
2018.07.26: Stockholm - Kalmar
Stockholm
Norrköping
Västervik
Kalmar
Öland

Långe Jan
Gettlinge grave field
Gråborg
2018.07.28: Kalmar - Malmö
Karlskrona
Ystad
Trelleborg
Falsterbo
Malmö
2018.07.30: Malmö - Göteborg
Helsingborg
Mölle
Halmstad
Glassvik
Mölndal
Göteborg
2018.08.03: Göteborg - Karlskoga
Trollhättan
Karlstad
Karlskoga
2018.08.04: Karlskoga - Stockholm
Örebro
Västerås
Stockholm